​We won't disclose your e-mail to anybody else. You can always unsubscribe to the newsletter by replying to it, with the subject "Unsubscribe".
No compartiremos su correo electrónico con nadie. Siempre podrá cancelar su suscripción respondiendo a nuestro correo con el asunto "Eliminar".
Powered by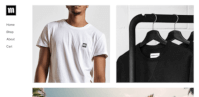 Create your own unique website with customizable templates.